Meet the WaveHexapod.
Utilizing the untapped energy
from sustainable waves.
Application of the WaveHexapod
Wavehexapod has two different applications: Greenfield and Brownfield engineering
Greenfield engineering
With Greenfield the hexapod can be used together with new windfarms in their new infrastructure. Especially with new floating windfarms.
Brownfield engineering
With Brownfield , we can use existing infrastructure of cables, to supply new renewable energy.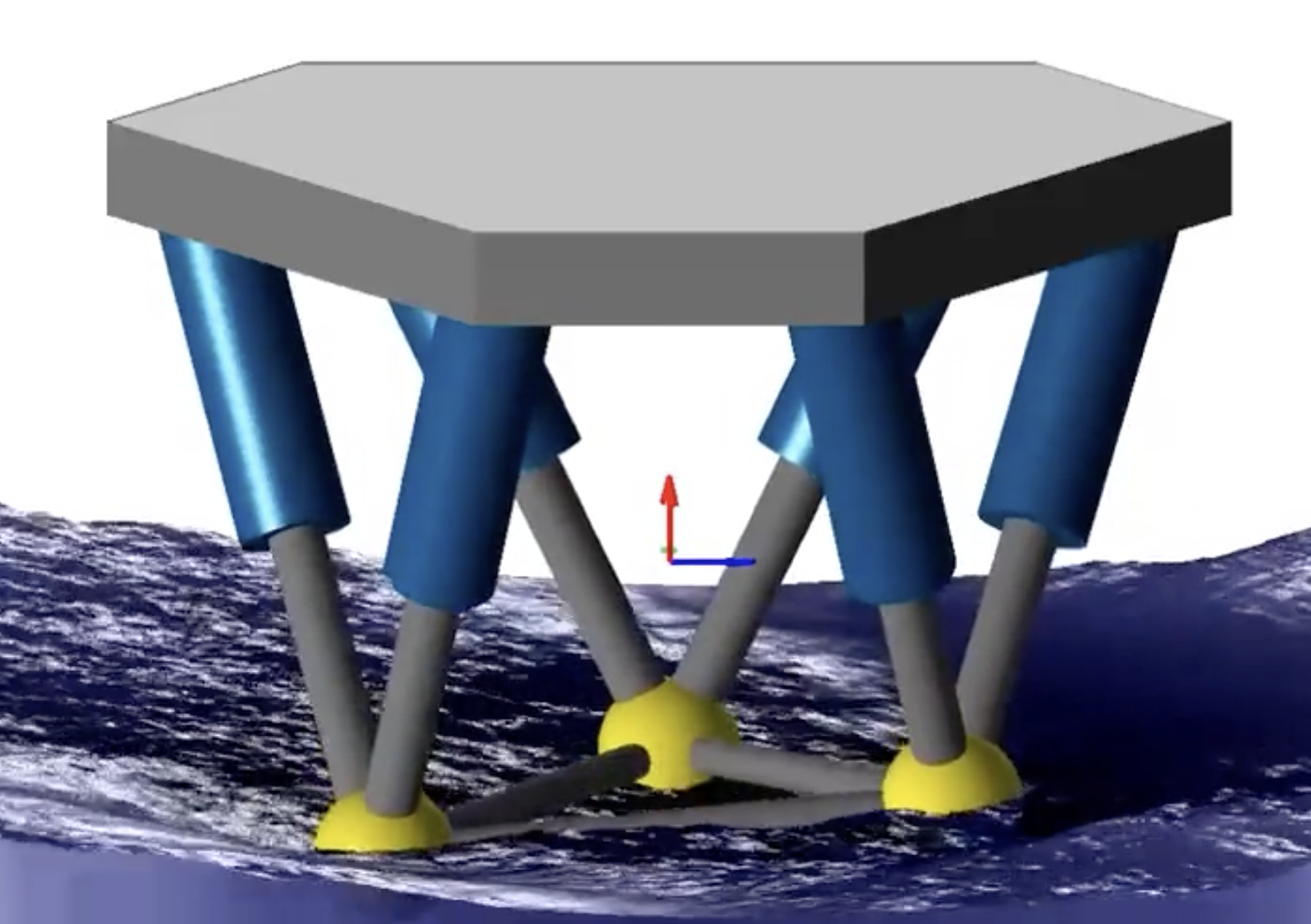 The WaveHexapod technology explained
In this short animation, you'll get an idea of the power you can get from waves. That's exactly why we build the WaveHexapod: utilizing the untapped energy from sustainable waves.
How the WaveHexapod works
The wavehexapod is a hexapod consisting of 6 generators on 3 buoys. The hexapod hangs from a fixed connection with the outside world at the top. We have now designed submersibles that contain 9 Hexapods and are connected to the bottom only with anchor cables.
The wavehexapod can make optimal use of the movement of the waves with its 3 buoys. Waves go up and down, but also move in the horizontal plane. With its hexapod structure, the wavehexapod can make optimal use of this 3D movement. Every movement can be converted into energy in this way, in the case of wavehexapod this energy is converted into electricity through the 6 generators.
The wave hexapod has a unique proposition. Because the hexapod can be safely placed between windmills with a submersible, we use the existing infrastructure to increase the energy output in the wind farm. Up to 4 times more energy per year. In addition, the wavehexapod with its submersibles can also be located in old depreciated wind farms to generate energy, in order to make optimal use of the existing cabling. 
Both with brownfield (old park engineering) or greenfield (new park engineering) the wave hexapod does not use the windmill poles, but only uses the electricity connection of the poles.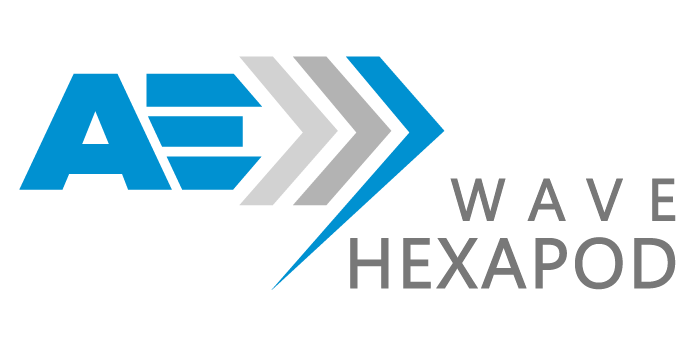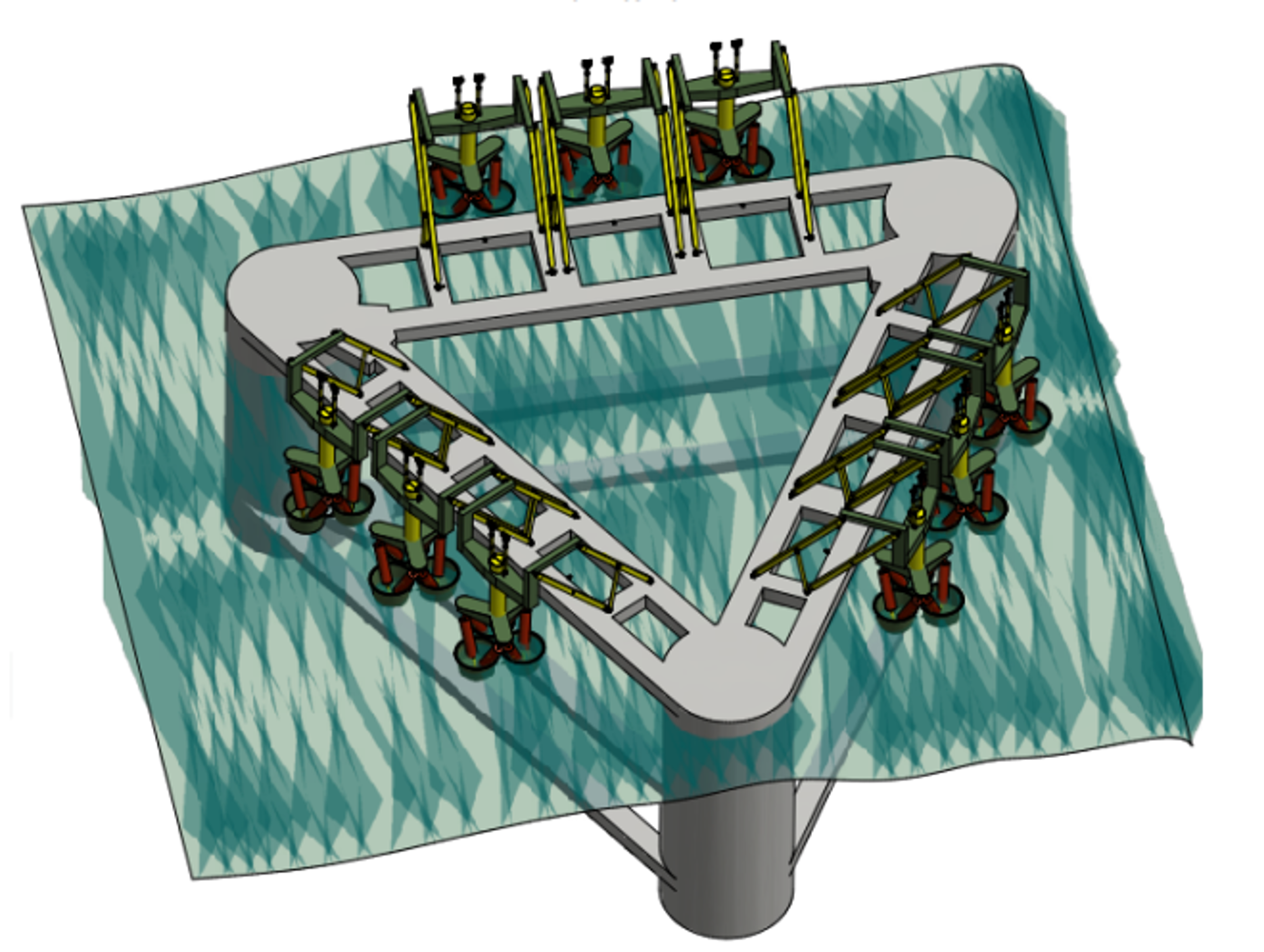 Submersibles containing 9 Hexapods can be placed between windmills and can make use of existing infrastructure.
Introduction
Short presentation video.
World Port Days 2022
At the World Port Days in Rotterdam, AE WaveHexapod had a test setup on the water. A short impression.
Superb technology, by key players in the tech industry.
Reliable technology is of the greatest importance with the WaveHexapod project. We are proud partnering with some great players in the field.
Dr. Johannes  Paulides
A  family owned businessman, third generation. Established in 1938. Master and PhD from the electric machine and drives group Sheffield(UK), and 12, 5 years in various roles at Eindhoven University of Technology(NL), subject more sustainable society (includes automotive and aerospace). He is a worldwide respected expert in electric machines and drives. A lot of experience with sustainable energy projects, from component to complete system development.
Frank van Bodegraven
Owner of the family business Van Bodegraven Electric Motors. Also experienced entrepreneur in all kinds of marine applications for electric motors. On and offshore maintenance expert for electrical motors.
Lucas Nijman
Economics and econometrics at Erasmus University Rotterdam(NL), internationally experienced entrepreneur, also in social impact projects. Has decades of experience building companies in Europe and Asia.
Please fill in your details
If you fill in your (company) details, we will get back to you shortly.
You can also send an email to us, by clicking on the button below.